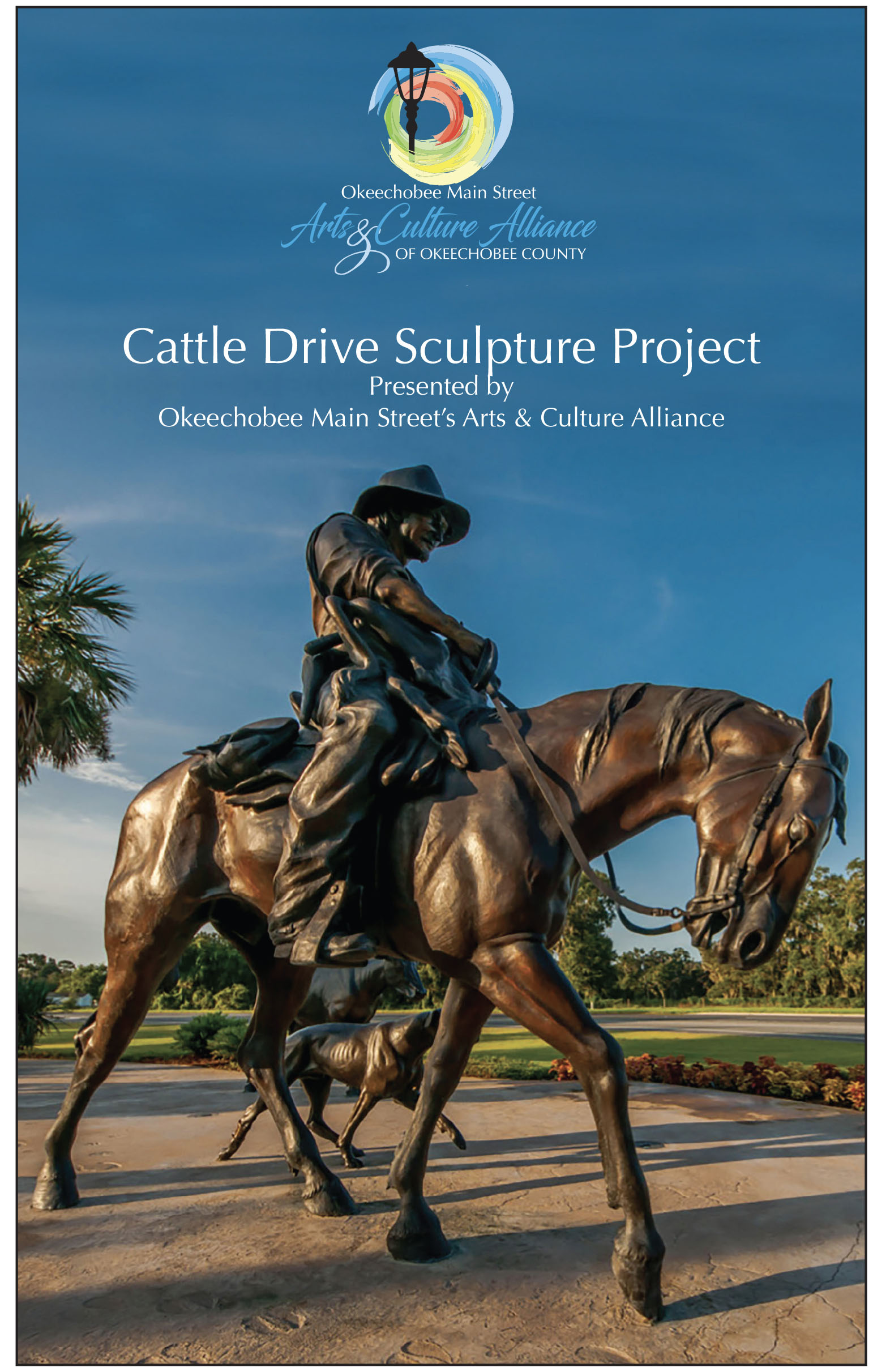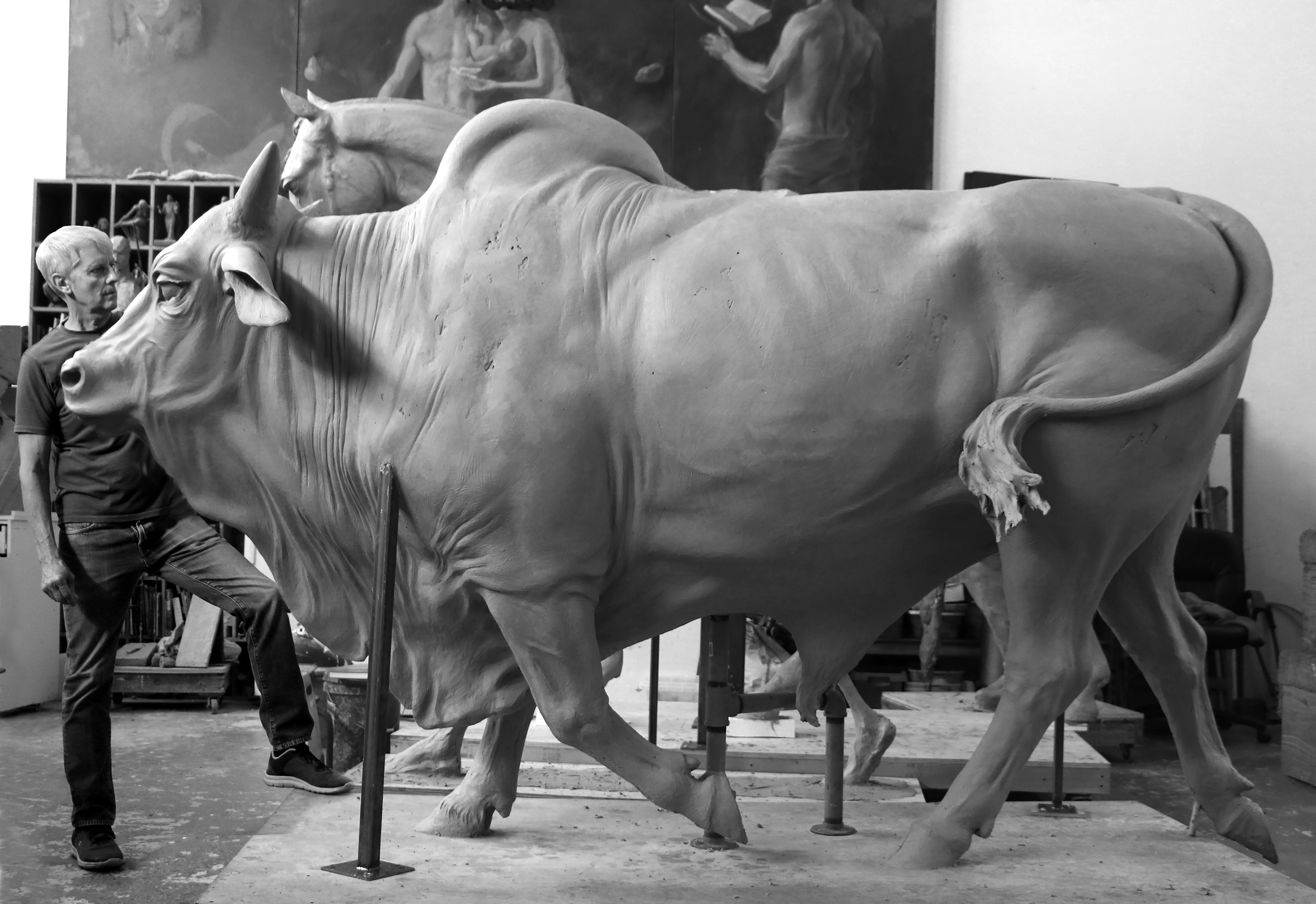 The OKMS Arts & Culture Alliance is proud to introduce the artist
of the Cattle Drive Sculpture project!
Artist J. Michael Wilson has begun the project with the clay sculpting
stage in preparation for bronzing.
This a sneak peek of the Brahma Bull that will be a part of the sculpture.
Cattle Drive Sculpture Project Fundraising Campaign